Regular price
Sale price
$24.99 USD
Unit price
per
Now On Sale!
Join The Waitlist
Description

Introducing our Shungite Bracelet, the perfect accessory for anyone looking to protect themselves from the harmful effects of electromagnetic radiation. Made with authentic shungite straight from the mine, this bracelet contains a rare molecule that is scientifically proven to shield you from the negative effects of modern technology.

Wearing our Shungite Bracelet not only offers protection, but it also makes a stylish statement. The bracelet features gorgeous natural stone beads that are handcrafted to perfection. Each bead is unique, making your bracelet a one-of-a-kind accessory.
Perfect For

The Shungite Bracelet is unisex accessory that is perfect for anyone who spends a lot of time in front of screens, or who wants to take a proactive approach to their health. Don't wait any longer to start protecting yourself from the dangers of technology - order your Shungite Bracelet today!
Materials + Technology

Shungite is an extremely rare mineral only found in one mine in the whole world and is the only material in the world that contains the molecule called a Fullerene.

Shungite has multiple peer reviewed studies that proves it protects you from radiation.

Water Proof
7in Long
Made with 100% Raw Authentic Shungite
*Click Here for Returns, Refunds & Exchange Policy*
View full details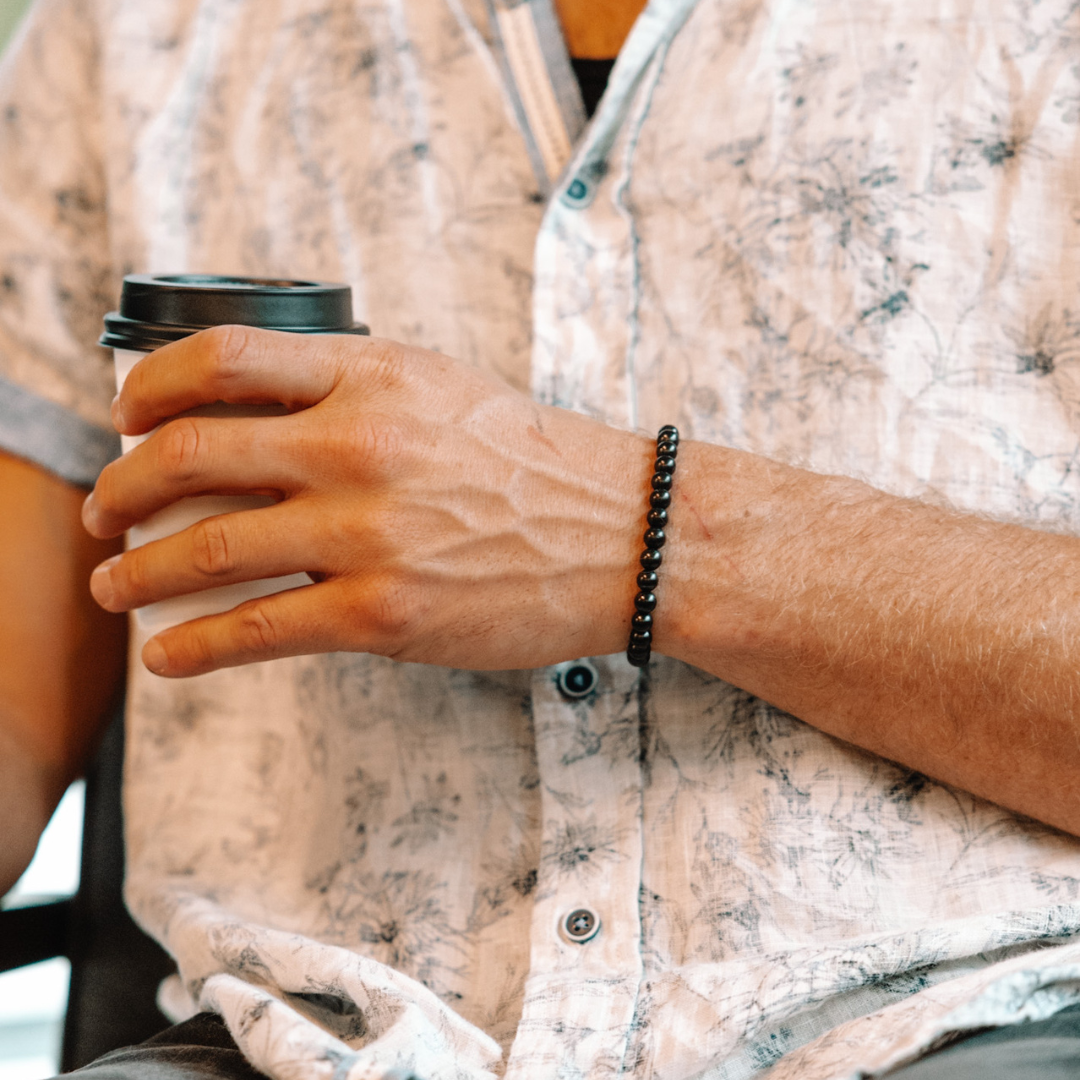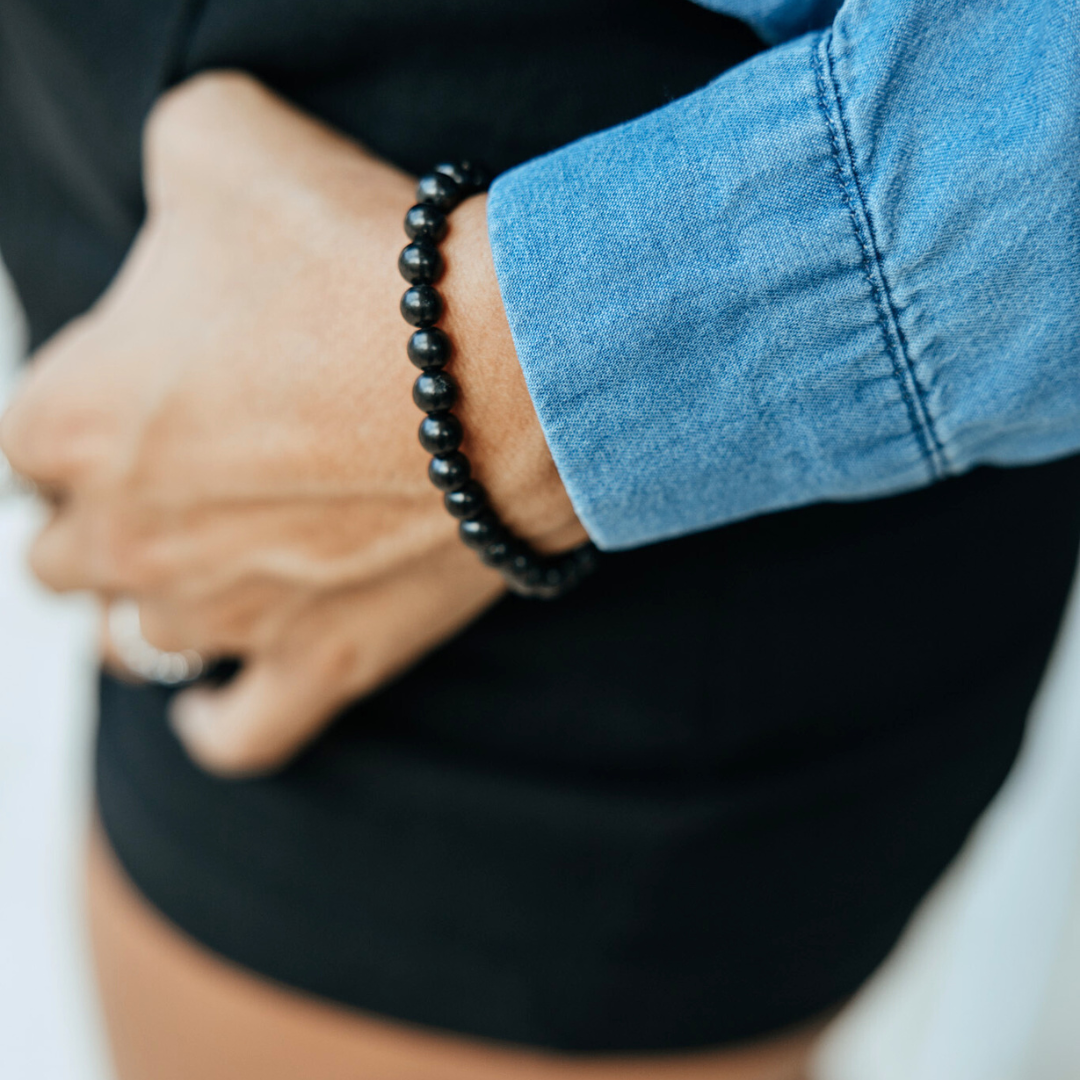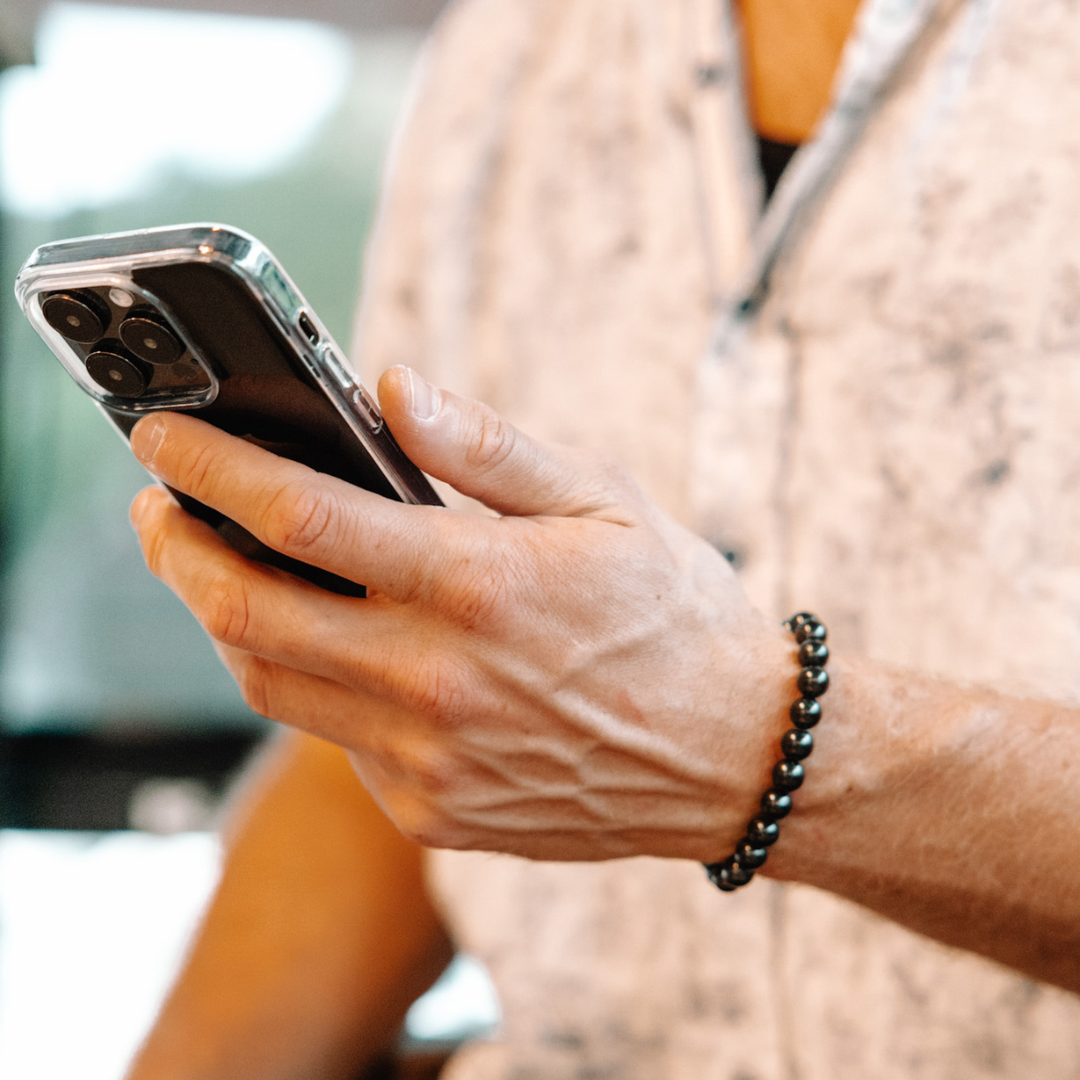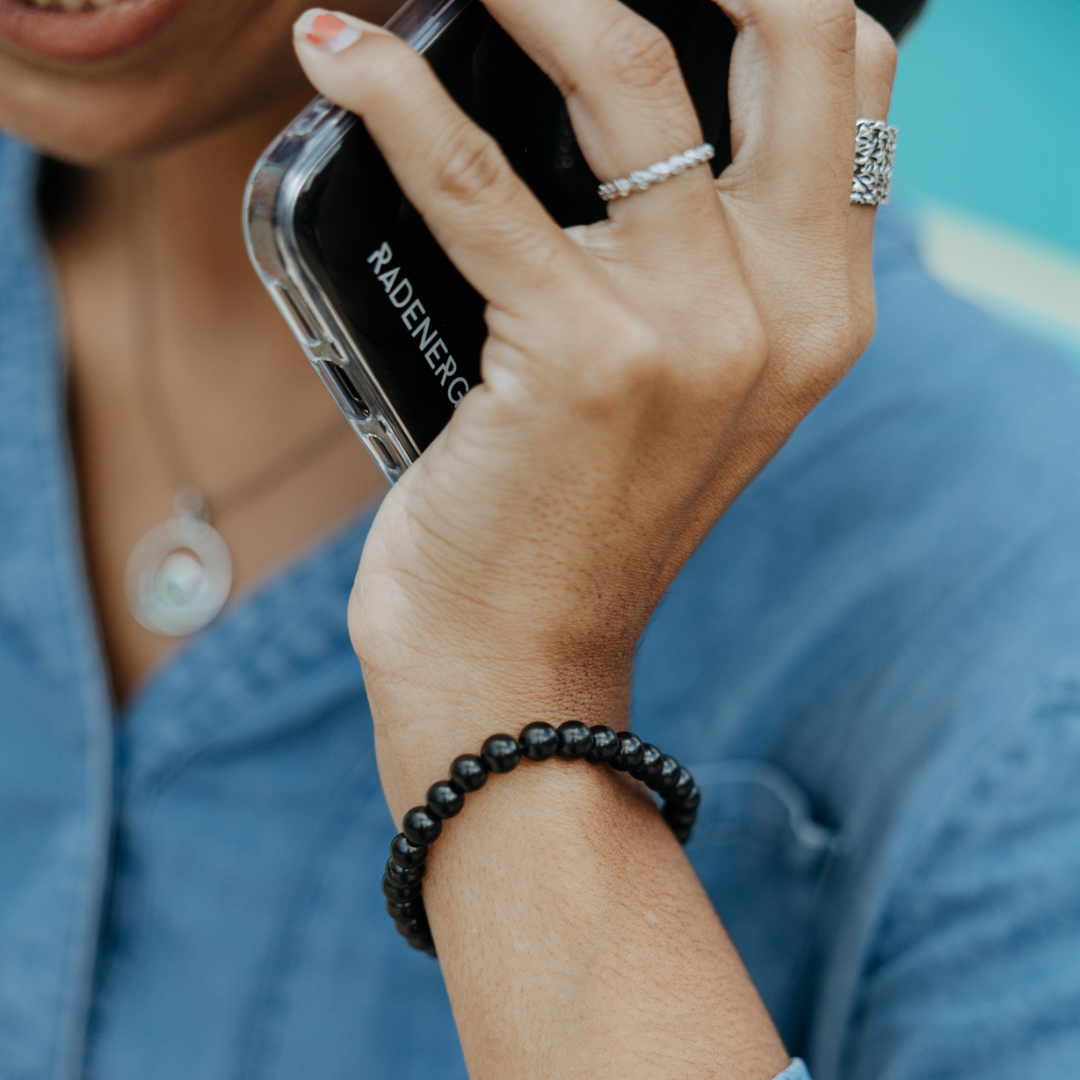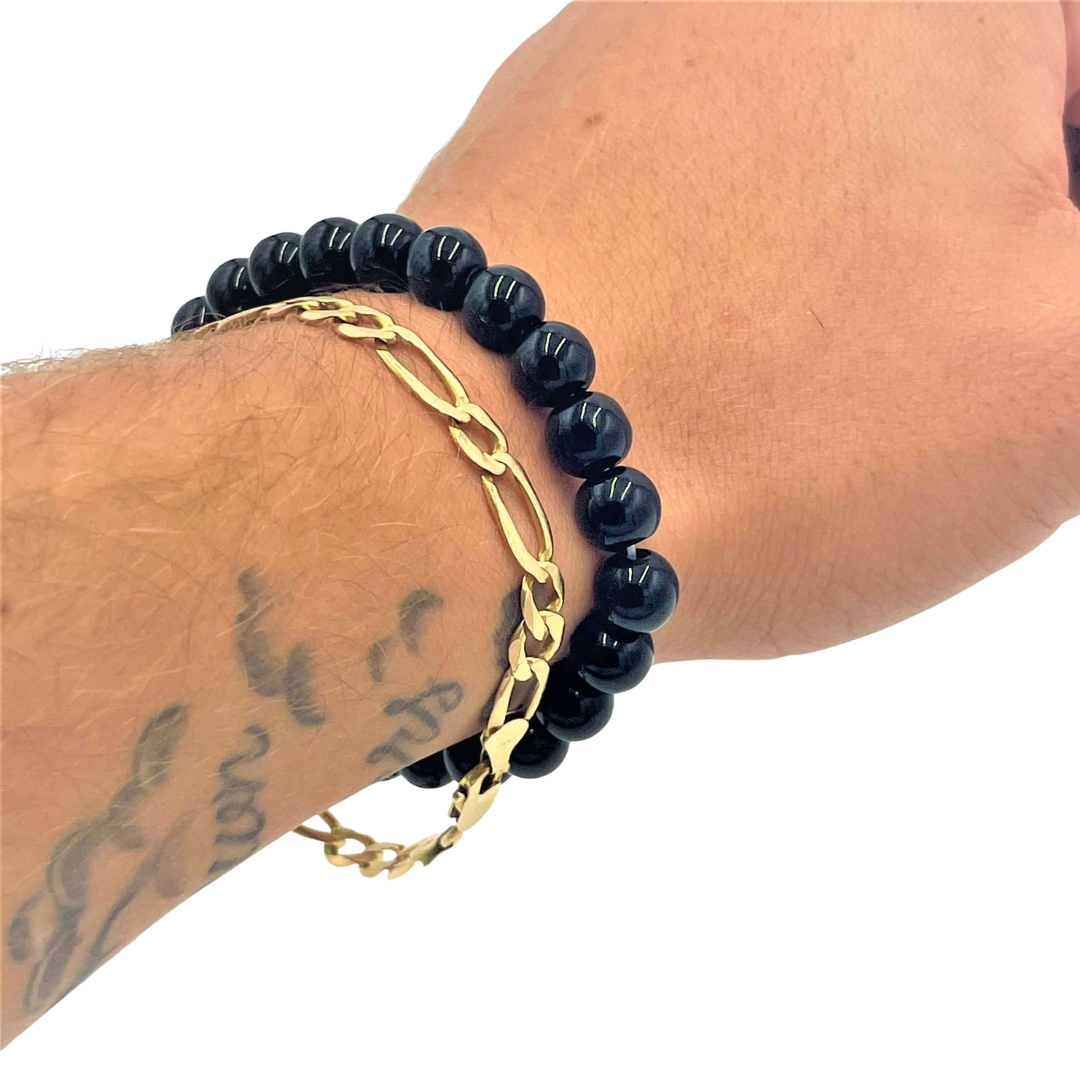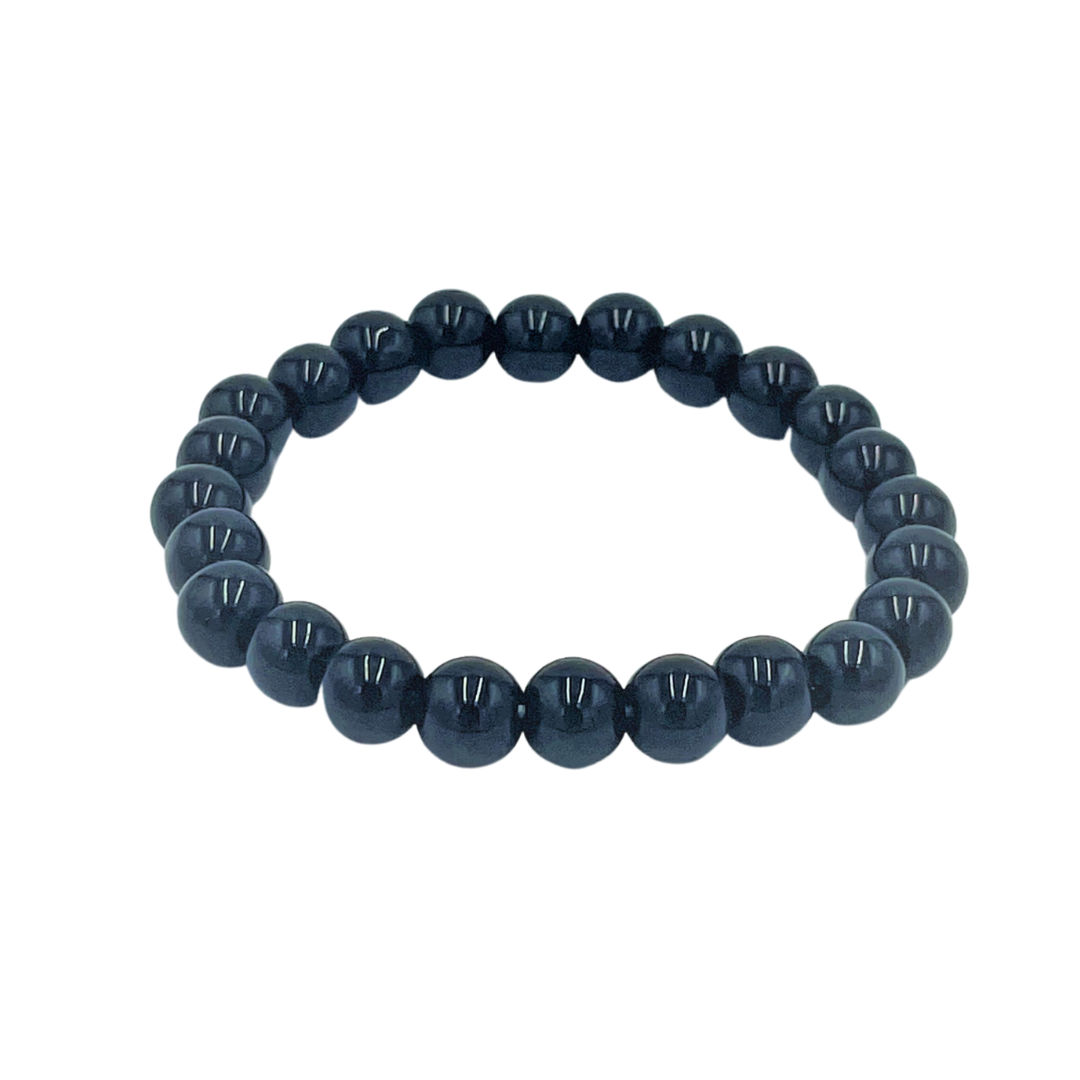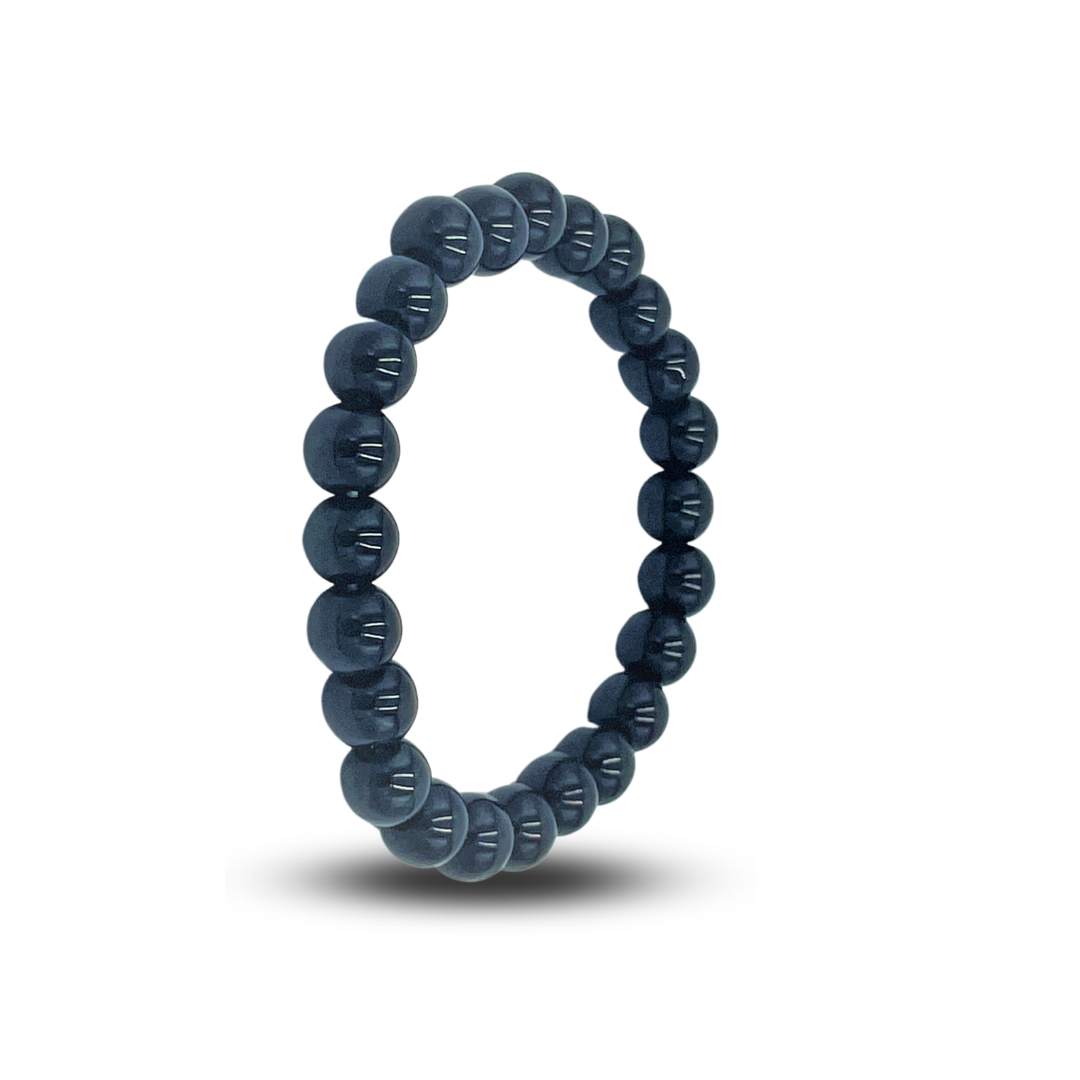 Good Vibes Only Guarantee
⭐ Good Vibes Only Guarantee - After using the products if you cannot tell a difference using our Shungite Phone Cases than please contact us and you money will be refunded.
⭐ 30-Day Money Back Guarantee - If you are unsatisfied with your order within 30 days in anyway we will issue you a full refund. 
⭐ Lifetime Product Warranty - If the product becomes damaged, scratched, or there are any issues please contact us and we will replace at no cost to you.